Commercial Property for sale in Birmingham
A Wide Variety of Commercial Property for Sale
Visit the Stephens McBride (SMB) website to checkout a wide variety of commercial properties for sale in Birmingham and the wider West Midlands. With a base of Yardley, Birmingham SMB has served the local and national property community for nearly twenty five years. Whatever type of commercial property you are looking to buy, view our range today. Regularly available in stock are offices, restaurants and food premises, factories, warehouses, doctor's surgeries, retail stores, etc. Take a look at our stock and give us a call to talk through your more specific requirements.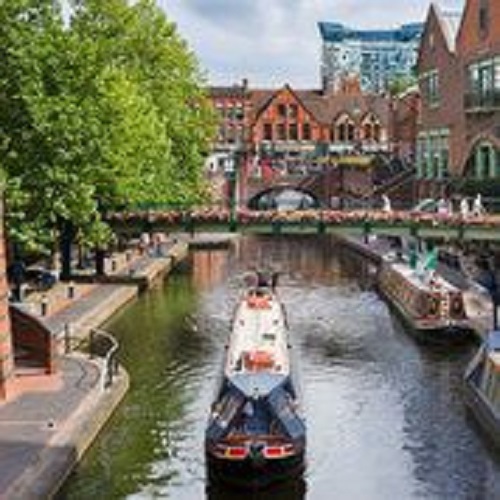 Birmingham is a great place to buy commercial property
Birmingham a Hive of Industry
Birmingham is a thriving city and a great place to buy a commercial property. Being the UK's second most populated city offers a ready supply of labour that are well qualified in a diversity of trades due to the wide variety of industries across the city. As the city expands there are an increasing number of commercial opportunities to develop, which will only continue to grow in the future.
Located in the very centre of England, Birmingham has excellent transport links including motorways (M5, M6 and M42), trains and bus. With cities like London, Manchester, Bristol, Leicester, Nottingham and Sheffield all within one hundred miles, Birmingham is an excellent base of a nationally operating business.
Why Choose Stephens McBride?
Whether you are interested in selling or acquiring a Birmingham Property, SMB can help and advise both private and public sectors. The Birmingham Commercial Property market is very fast moving and we have been part of its "heart pulse" since 1991.
At SMB, an A-Z service is offered for Birmingham Commercial Property Sales, this includes development advice, disposal consultancy in addition to the all-important valuation of a property to protect our client's best financial interests whether selling or buying.
Commercial Properties Available Today!
SMB always have commercial property for sale in Birmingham, to view latest properties visit
- http://smbsurveyors.com/properties/search?type=&location=7&tenure=1&size=. A bespoke search can be created at our property search page.
We always love to hear about new property requirements, so do call us on 0121 706 7766. Alternatively, when completing our Contact Form you'll supply us with your phone number, Email address and property requirement. We'd call you back and discuss your needs and also send you future alerts on suitable properties.
Image Credit: Leroy Graham