Offices for Sale in Birmingham
Why Choose a Birmingham Office?
Businesses already based in Birmingham will understand the appeal of operating from England's second city. With a population of 1.1 million, Birmingham has a ready supply of local workers all seeking various types of office work.
Conveniently located in the very central heart of England and with access to a number of motorways (M6, M5 and M42), Birmingham is very accessible from anywhere in the UK and an ideal place to base a business logistically. Birmingham has a large number of offices available across the city, offering a wide variety of choices depending upon your exact requirements, there is an office for everyone in Birmingham.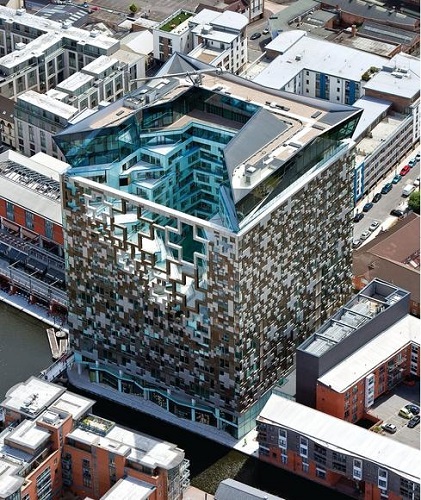 Birmingham has a wide variety of offices available, such as the Cube, Birmingham City Centre
Why Choose Stephens McBride?
Here at Stephens McBride (SMB) we've been trading since 1991. We have built up a deep understanding of the Birmingham property market over the years. Specialising in the Commercial Sector there are always a large number of offices for sale at any point in time. Whether you are looking to buy an office to use as your business premises or to buy as an investment we can help. Investment advice is a particular speciality of ours and we can advise on offices more suite to capital appreciation and/or rental income depending upon your requirements.
Working with a large range of property buyers from the sole trader to larger international Companies businesses can rely on SMB to seamlessly manage the sale transaction from start right through to finish.
A Wide Selection of Offices for Sale
SMB provide a wide range of office properties for sale. But expect:
A wide range of floor areas and sizes to suit all needs




Properties with various types of planning consent




Occasional landmark/notable buildings




A range of car parking options




Properties from across the entire city of Birmingham and surrounding areas
Type this link in your browser to check available offices for sale in Birmingham - http://smbsurveyors.com/properties/search?type=3&location=7&tenure=1&size= or build a search from the property search page.
If you would like to know more why not call us on 0121 706 7766 and speak to our expert property Consultants or complete the contact form provided at http://smbsurveyors.com/contact, we would love to hear from you. Bespoke searches for office properties in your preferred areas is another service we provide if no suitable property is available within our stock.
Image Credits: Jake Etchells