Offices to Let in the West Midlands
Letting an Office
Letting an office is quite a challenge, Stephens McBride know this very well. Often clients don't understand exactly what they are looking for, here at SMB we can help to define the requirements of a business and then commence a search to find the perfect property.
Understanding the growth plans of a business is especially important. Letting flexibility in lease terms can be fundamental to prevent future growth being inhibited by having to stay in a property where the business has outgrown the floor space and functions of the current property. Whether you are looking to let a property or find a property to let we can help at SMB.
Offices to let with SMB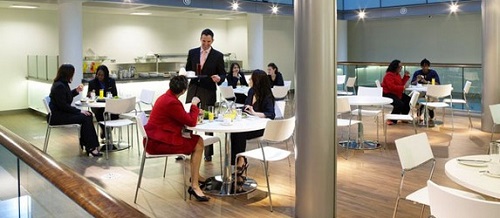 The Different Types of Office Space
Here at SMB we understand the different types of office space. Whatever you are looking for we can help with your quest. Examples of typical offices SMB let include:
Traditional offices (e.g. Accounting/Law offices – sometimes with a conference room)




Creative/tech agency offices (An open work environment encouraging collaboration. This suits Graphic Designers, IT firms, Photographers, etc.)




Executive Suites – Typically serving up to four people with a very professionally designed reception and meeting room



The above are just some examples; do get in touch to discuss your precise requirement, we will complete a bespoke search to meet your exact requirements.
Working with Stephens McBride to Let a West Midlands Office
SMB provide a complete commercial letting service, both finding business tenants for clients with properties and also finding businesses with a need to let an office. Here are just a few of the reasons to work with SMB for your office let, SMB has:
Been established since 1991 and is a trustworthy established Agency (testimonials can be provided upon request)




A massive understanding of the Birmingham letting market and a wide variety of business contacts too




A vetting solution to check the credibility of all potential business tenants




The ability to get a property seen, both online and through our Birmingham contacts, visibility is critical to a successful placement



Contact Stephens McBride Today
Type this link in your browser to check available offices to let in the West Midlands - http://smbsurveyors.com/properties/search?type=3&location=4&tenure=2&size=, construct your own search at the property search page.
Our Property Consultants are available to speak to you today on 0121 706 7766 and can provide expert advice on all aspects of the office letting process. Alternatively complete our Contact Form along with your property requirement and we will call you to discuss the best approach to your property letting requirement.
Image Credit: Carla Alfredo