Industrial Property to Let in the West Midlands
Stephens McBride Serving the West Midlands
SMB are industrial property experts providing a large selection of industrial property available for let across the West Midlands region. SMB has a wealth of experience in buying/selling industrial properties in the West Midlands and this is invaluable in ensuring our clients make the right decisions.
SMB ae aware of how arduous buying or selling an industrial property can be, our aim is to take the "pain" out of the transaction and make the entire process as seamless as possible. Register for our industrial property alerts at the bottom of this page to be notified of daily updates of property you may wish to view.
Industrial property to let from Stephens McBride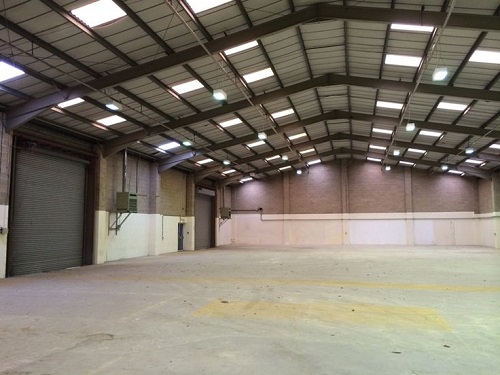 A Property Service for Landlords and Tenants
Here at SMB we work with Landlords and Tenants alike. SMB aim to ensure that both parties feel like the transaction is win/win and beneficial to both Landlord and Tenant. Explained in the section below are some typical services, it's impractical to cover every service here so get in touch if there's an additional service you require.
Services for Landlords – A variety of services are provided for Landlords with industrial property including – property marketing and finding Tenants, Tenant referencing (including credit checks), options for rent protection, agreeing property restrictions (e.g. smoking, decorating and pets), fully managed (including repairs and maintenance) or let only service, periodic property inspections, inventory reports, serving notice to clients, etc.




Services for Tenants – A wide variety of services are also available for Tenants. These include property searches to your requirements, application processing, support with tenancy agreements and working through a deposit protection scheme.




Services common to both Landlords and Tenants – A number of services are equally applicable to both Landlords and Tenants these include the negotiation of leases, assessing rent valuation and the ongoing management of repairs.



Trust SMB to Find an Ideal Industrial Property to Let
This search will list all available industrial property to let in the West Midlands - http://smbsurveyors.com/properties/search?type=2&location=4&tenure=2&size=, a new search can be started from the property search page.
To discuss your industrial property requirement(s) call us on 0121 706 7766, we have a wealth of experience in industrial property lets and would love to hear from you. Complete http://smbsurveyors.com/contact and our expert Property Consultants will be in touch to discuss the best approach for your project.
Image Credit: Telstar Ltd