Commercial Property for Sale in the West Midlands
Why Choose the West Midlands?
If your business is looking for a base in England where could be better to choose than the very heart of the country, the West Midlands. With a strong motorway network (M6, M5, M42) there are easy links North, East, South and West of the City with major cities like London, Manchester and Leeds in easy travelling distance. 
There are plenty of locations to choose from including Birmingham, Wolverhampton, Solihull, West Bromwich and Coventry to name but a few. With much more cost-effective commercial property than in other parts of England, the West Midlands is a great place for business!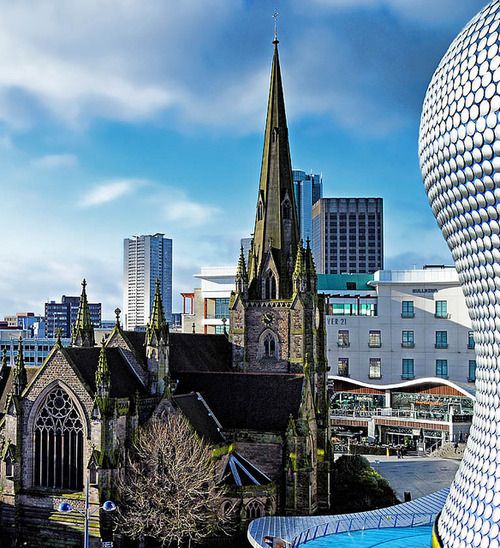 A panoramic view of Birmingham, England
Stephens McBride Commercial Property Service
Stephens McBride is a long-standing part of the property community in the West Midlands having operated since 1991. Experience is invaluable, our Property Consultants can advise on any matter relating to a commercial property deal in the West Midlands.
Whether you are a commercial property owner looking to sell or a business or investor looking to buy SMB can help. An ideal transaction for us is where we introduce the Buyer to Seller, this isn't always possible though and in cases like this we will use our extensive trade contact sources to ensure a smooth transaction on behalf of both parties.
A Variety of Commercial Properties Available
Whatever type of commercial property you need, SMB can support you. SMB regularly supply office buildings, industrial commercial properties, retail shops, restaurants, land for development, hotels, garages, warehouses and more. Contact our Property Consultants today to discuss the type of commercial property you are looking to buy or sell.
West Midlands Properties Available Now
Here at Stephens McBride we always have commercial property for sale in the West Midlands, our current available stock can be viewed at this link: http://smbsurveyors.com/properties/search?type=&location=4&tenure=1&size=. Alternatively our property search page can be used to find various properties which are currently available.  
It's always worth calling us on 0121 706 7766 to discuss your exact requirements as sometimes properties won't be listed ion our website and also there's nothing like a conversation to spark some ideas! Completing our Contact Form will alert SMB to your precise needs and also provide us with your Email address and phone number. Also subscribers will be added to our Email list and alerted with suitable properties as they are added to our database.
Image Credit: Stag and Hen Birmingham