Offices to Let in Birmingham
Stephens McBride – We are Here to Help
Established since 1991 Stephens McBride is a very experienced Property Consultancy based in Birmingham and serving customers predominantly around the West Midlands area and also around the UK. We recommend that you contact us to discuss your office letting requirement, we can help!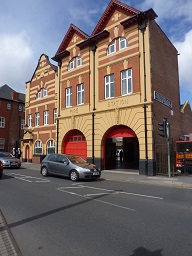 If you need offices to let in Birmingham we are here to help
Covering the Entire City of Birmingham
Wherever you need to secure a property in Birmingham, Stephens McBride are here to help. Although we're based at Coventry Road, Yardley, B26 1BU we cover the entire city as well as the West Midlands as a whole. Our local knowledge of Birmingham will be of massive benefit in your search for a property.
Searching for Offices
Searching for the perfect office requires expertise, which SMB have built-up over the years providing property consultancy to our clients. Although planning consent is usually less of an issue with offices than other property types SMB can help with planning if required.
A key requirement is to understand your precise property requirement, e.g. floor area required, number of employees, district of Birmingham required, monthly letting fee, how soon the property is required, etc. In some cases SMB clients may have a property to sell but through consultation with SMB it's possible the tenure could be converted to a let for the right client.
Understanding the Letting Process
There is a sizable difference between buying a property and letting, SMB understand this difference and can tailor a bespoke solution to meet your needs. Our Property Consultants will advise on all aspects of the letting process and negotiate with you/your legal team to obtain the perfect let to suit your business needs.
Offices for Let Today
Type http://smbsurveyors.com/properties/search?type=3&location=7&tenure=2&size= into your browser and you'll find a list of a variety of offices all available to let in Birmingham. Alternatively if you'd prefer you can build your own search at the property search page.
To find out more about letting an office in Birmingham call us on 0121 706 7766. Our Property Consultants will be able to provide expert support to meet even the most challenging of property assignments. If you' like us to call you, complete our contact form and we'll call you at a convenient pre-arranged time.